Congratulations to our 2022 ICAS medal winners!
We congratulate the 2022 ICAS medal winners on their outstanding achievements and recognise the educators, families and communities that have supported them this year. Being awarded an ICAS medal is a significant accomplishment for students during their academic years and Janison would like to mark this special moment by celebrating our 2022 winners in this inspiring medal celebration video.
Who is awarded an ICAS medal?
To be awarded an ICAS medal, students must have sat their assessment in the official testing window and achieved the HIGHEST SCORE in their region – and even then, their score must be deemed sufficiently meritorious when compared to other regions!* We congratulate all our medal winners for their exceptional academic performance in ICAS 2022. Think your child or students have what it takes?
How will students receive their medals?
We will be in contact with school principals to let them know who has won a prestigious ICAS medal. Each principal will receive a pack containing a list of medal-winning students and the medals and certificates to be given to students (perhaps at a special assembly!) as well as a student pack to give to families. Student packs contain information about the medal celebration video and some cool gifts from us including ICAS stickers, a pencil case and limited-edition memory book.
Students and schools, get creative with your Facebook page!
Students, parents and guardians, download our fun ICAS-themed profile and cover images for uploading to your Facebook page:
Schools, download our fun ICAS-themed profile and cover images for uploading to your school's Facebook page:
ICAS 2022 medal celebration photo gallery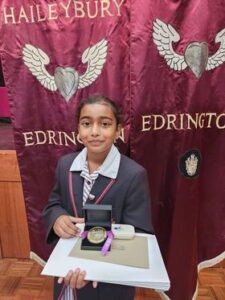 *Terms and conditions apply. Registered home school students and some regions are not eligible for ICAS medals.